Home / Valerie Plame Leak Case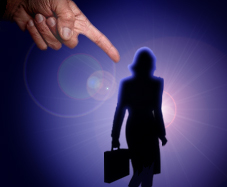 Bump and Update
: This just in by e-mail from Melanie Sloan, attorney for Joe and Valerie Wilson:
Today, on behalf of Joe and Valerie Wilson, Citizens for Responsibility and Ethics in Washington filed an appeal from yesterday's district court's decision dismissing their lawsuit. Having had the opportunity to review Judge Bates' decision, the Wilsons and their legal team have concluded that there are ample grounds for appeal and have taken the steps necessary to seek review by a higher court. The Wilsons believe that this case presents important issues regarding the abuse of government power for political ends and will continue to aggressively pursue all legal remedies. Hopefully, this case will deter future government officials from endangering our national security to further a partisan agenda.
******
Original Post, 7/19/07
Plame Civil Lawsuit Dismissed
The Judge presiding over the civil lawsuit Valerie Plame Wilson and Joseph Wilson filed against Dick Cheney, Karl Rove, Scooter Libby and Richard Armitage has dismissed the lawsuit.
(42 comments, 359 words in story) There's More :: Permalink :: Comments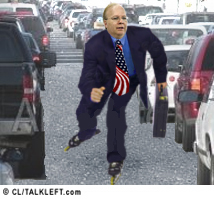 How close did Karl Rove come to getting indicted in PlameGate? As they say, "this close." Check out today's re-issued opinion (pdf) in the Judith Miller - Matthew Cooper D.C. Circuit Court of Appeals subpoena case containing new un-redactions: the name of Karl Rove.
Now unredacted:
"Regarding Cooper, the special counsel has demonstrated that his testimony is essential to charging decisions regarding White House adviser Karl Rove."
Then on page 39:
"Thus, given the compelling showing of need and exhaustion, plus the sharply tilted balance between harm and news value, the special counsel may overcome the reporters' qualified privilege, even if his only purpose—at least at this stage of his investigation—is to shore up perjury charges against leading suspects such as Libby and Rove."
The unredaction there is the last two words: "and Rove."
There's more goodies, including those about Armitage, Libby and Cheney. The pdf is searchable, type in your favorite name. The unredactions are in italics.
[Hat tip to TL reader and diarist Scribe.]
(49 comments) Permalink :: Comments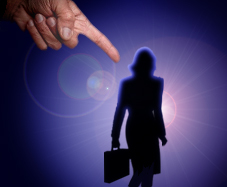 Think Progress has the transcript and video of Valerie Plame's statement to the House Committee investigating the leak of her identity this morning. (Full hearing video is here.)
I've served the United States loyally and to the best of my ability as a covert operations officer for the Central Intelligence Agency. I worked on behalf of the national security of our country, on behalf of the people of the United States, until my name and true affiliation were exposed in the national media on July 14th, 2003, after a leak by an administration official.

Today I can tell this committee even more. In the run-up to the war with Iraq, I worked in the Counterproliferation Division of the CIA, still as a covert officer whose affiliation with the CIA was classified. I raced to discover solid intelligence for senior policymakers on Iraq's presumed weapons of mass destruction program.
(108 comments, 297 words in story) There's More :: Permalink :: Comments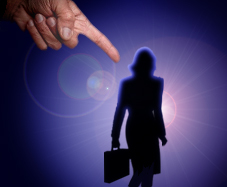 If you are by a computer this morning, don't miss the Valerie Plame hearing which will be webcast on C-Span as well as the Oversight Committee's website.
Chairman Henry A. Waxman announced a hearing on whether White House officials followed appropriate procedures for safeguarding the identity of CIA agent Valerie Plame Wilson. At the hearing, the Committee will receive testimony from Ms. Wilson and other experts regarding the disclosure and internal White House security procedures for protecting her identity from disclosure and responding to the leak after it occurred. The hearing is scheduled for Friday, March 16.
The witnesses are:
* Ms. Valerie Plame Wilson, former employee, Central Intelligence Agency * Dr. James Knodell, Director, Office of Security, The White House
* Mr. Bill Leonard, Director, Information Security Oversight Office, National Archives and Records Administration
* Mr. Mark Zaid, Attorney
* Ms. Victoria Toensing, diGenova & Toensing,

LLP
I'm looking forward to hearing Valerie Plame Wilson tell her side of the story.
Former CIA Analyst Larry Johnson posts how he thinks Valerie Plame Wilson should answer the questions.
[hat tip to Susan Hu of Daily Kos.}
(35 comments) Permalink :: Comments
So much for those who hoped Patrick Fitzgerald would talk to a Congressional Committee about the Valerie Plame leak investigation. He says he'd rather not. Grand jury secrecy still protects those who weren't indicted and evidence beyond what came out at the Scooter Libby trial.
Rep. Henry Waxman, D-Calif., asked Fitzgerald last week to meet with members of the House Oversight and Government Reform Committee, which will hold hearings on the Bush administration's handling of CIA operative Valerie Plame's classified employment status.

In a letter to Waxman, Fitzgerald did not refuse to cooperate with the congressional probe but made it clear he had little to say. "I do not believe it would be appropriate for me to offer opinions, as your letter suggests the committee may seek, about the ultimate responsibility of senior White House officials for the disclosure of Ms. Wilson's identity," Fitzgerald wrote.
(15 comments) Permalink :: Comments
The Independent reports that Richard Gere and Sharon Stone may be under consideration for the Valerie Plame - Joseph Wilson movie:
Warner Bros studios is developing a feature film based on the lives of Wilson and his wife. Reports suggest that Richard Gere and Sharon Stone may be in line to play the couple.
Who would you cast?
(13 comments) Permalink :: Comments

Update: Valerie Plame will testify at the hearing.
*****
Via Tim Grieve at Salon's War Room:
House Oversight Committee Chairman Henry Waxman announced today that he will hold a hearing on March 16 to determine whether "White House officials followed appropriate procedures for safeguarding" Plame's identity.
Rep. Waxman's announcement is here.
Waxman also wrote this letter to Patrick Fitzgerald (pdf), inviting him to share his thoughts and perhaps testify.
More...
(87 comments, 354 words in story) There's More :: Permalink :: Comments
The intrepid reporter Murray Waas has a new article in the National Journal exposing what transpired at the grand jury investigating the leak of the identity of former CIA operative Valerie Plame.
In attempting to determine Libby's motives for allegedly lying to the FBI and a federal grand jury about his leaking of Plame's CIA identity to journalists, federal investigators theorized from the very earliest stages of the case that Libby may have been trying to hide Cheney's own role in encouraging Libby to discredit Wilson, according to attorneys involved in the case.
Key among the details is the July 12, 2003 plane trip that Cheney, Libby and Cheney aide Cathie Martin took to Norfolk. I wrote some extensive posts on it here and here.
Murray theorizes, as have many others, myself included, that Libby may have lied to the grand jury to protect Cheney. Murray writes that a senior official has confirmed to him in an interview:
(14 comments, 426 words in story) There's More :: Permalink :: Comments
Robert Parry at Consortium News writes that Karl Rove and Richard Armitage have a long standing friendship. They worked together to secure the nomination of Colin Powell as Secretary of State. Parry writes:
The significance of this detail is that it undermines the current "conventional wisdom" among Washington pundits that Armitage acted alone - and innocently - in July 2003 when he disclosed Plame's covert identity to right-wing columnist Robert Novak, who then got Rove to serve as a secondary source confirming the information from Armitage.

This new revelation that Armitage and Rove worked together behind the scenes also lends credence to Novak's version of his contacts with Armitage and other administration officials, both as Novak sketched out those meetings in 2003 and then filled in the details in a column on Sept. 14, 2006.
Consider this in the context of the disparate versions provided by Robert Novak and Richard Armitage of Armitage's role in the leaks investigation. It also relates to the timing of Armitage's leak to Novak -- Novak said he first got a call from Armitage in June, 2003, before Joseph Wilson's July 6 op-ed:
(7 comments, 418 words in story) There's More :: Permalink :: Comments
Bob Novak has a new column today disputing Richard Armitage's version of the Valerie Plame leak.
First, Armitage did not, as he now indicates, merely pass on something he had heard and that he ''thought'' might be so. Rather, he identified to me the CIA division where Mrs. Wilson worked, and said flatly that she recommended the mission to Niger by her husband, former Amb. Joseph Wilson. Second, Armitage did not slip me this information as idle chitchat, as he now suggests. He made clear he considered it especially suited for my column.
Novak writes that June, 2003 was the first time Armitage had sought him out. Before this, Armitage had rebuffed him:
(12 comments, 671 words in story) There's More :: Permalink :: Comments
In the anti-climactic news of the day, Richard Armitage received Patrick Fitzgerald's blessing Tuesday to disclose what we all knew -- that he was one of those who told Robert Novak and Bob Woodward that Valerie Plame Wilson worked for the CIA.
Armitage was rueful nonetheless, and disclosed that he had written a letter of resignation as the State Department's No. 2 official and closest adviser to then-Secretary of State Colin Powell.

"There wasn't a day that went by that I didn't feel that I let down the president, the secretary of state, the Department of State, my family and friends and for that matter, the Wilsons," he said. "I consider myself someone who's valued the ability to keep state secrets," he said. "This was bad."
But, he did not tell Novak she was an "operative" or what she did there -- or even that Wilson's wife had been responsible for the CIA sending Wilson to Niger.
(2 comments, 740 words in story) There's More :: Permalink :: Comments