Tag: 2014 elections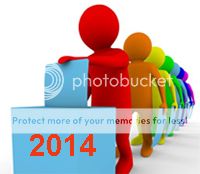 The headlines are all over the place on why Republicans made so many gains in yesterday's elections and what it means for Democrats. I'm going to keep it simple: We get the government we elect. If Democrats don't come out and vote, they won't win.
This is a thread for all election-related topics.
(125 comments) Permalink :: Comments
Votes from Denver and Boulder pushed Colorado Gov. John Hickenlooper over the top early this morning. He has been re-elected.
This race was too close for comfort. Bob Beauprez, as of this writing, has refused to concede defeat.
Congrats to Governor Hickenlooper.
(2 comments) Permalink :: Comments