Tag: Bob Ney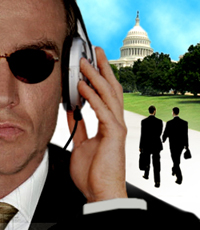 Earlier this week I wrote about former Bob Ney staffer Will Heaton who cooperated with the feds and wore a wire to tape conversations with Ney. Heaton was facing up to five years in jail. His sentencing guidelines were 18 to 24 months.
Heaton was sentenced today to two years probation.
The indirect beneficiary of Heaton's cooperation, of course, will be Jack Abramoff, whose final sentence reduction has not yet been determined.
Former Ohio Rep. Bob Ney reports to federal prison tomorrow in Morgantown, W.Va. to begin serving his 30 month sentence.
He sent his friends a farewell e-mail, quoting Garth Brooks' song, "The Dance."
and now i'm glad i didn't know
the way it all would end, the way it all would go
our lives are better left to chance,
i could have missed the pain,
but i'd have had to miss, the dance
(7 comments) Permalink :: Comments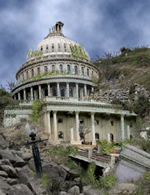 Update: Washington Post (Ney will use alcoholism as an excuse); CNN (deal involves plea to two charges.)
******
Original post: 9/14
Via TPM Muckraker, the tentacles of the Jack Abramoff investigation continue to grow. A blog at the Cleveland Plain Dealer reports that Ohio Republican Congressman Bob Ney has reached a plea agreement with the Justice Department and will plead guilty to a criminal charge, possibly Friday.
(211 words in story) There's More :: Permalink :: Comments