Tag: texecutions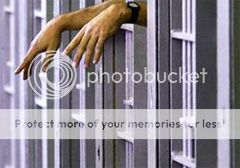 Texas death row prison guards at the Polunsky Unit in Livingston, TX are calling for an end to solitary confinement and more humane conditions for death row inmates:
Staff leaders say years of solitary confinement and sensory deprivation literally drive inmates mad and make them more likely to wound the guards, riot or attempt escape.

The guards want inmates to be able to share two to a cell and use an iPad or similar computer tablet to watch television on a secure internal network as incentives for good behaviour.
[More...]
(25 comments, 251 words in story) There's More :: Permalink :: Comments
Update: RIP Marvin Wilson. The Texecution proceeded, and Mr. Wilson was pronounced dead 14 minutes after it began.
Bump and Update: The Supreme Court has refused to intervene.
Barring intervention by the Supreme court, Marvin Lee Wilson, age 54, will be executed in Texas at 6:00 pm tonight. What's wrong with Texas?
At 54, Marvin Wilson can't use a telephone book. He reads and writes on a first- or second-grade level. Those who know the Southeast Texas man say he can't match socks, he doesn't understand what a bank account is for, he's been known to fasten his belt to the point of nearly cutting off his circulation. The day his son was born, one sister recalled, he reverted to the familiar habit of sucking his thumb. His IQ, according to the most valid indicator of human intelligence, is 61, below the first percentile.
[More...]
(42 comments, 1540 words in story) There's More :: Permalink :: Comments
If only it were as easy to end the death penalty as it was for Texas to end last meals for those about to be executed.
Texas inmates who are set to be executed will no longer get their choice of last meals, after a prominent state senator voiced concern over a request from a man condemned for a notorious race killing.

...It is extremely inappropriate to give a person sentenced to death such a privilege," Sen. John Whitmire, chairman of the Senate Criminal Justice Committee, wrote in a letter to Brad Livingston, the executive director of the Texas Department of Criminal Justice.
Livingston agreed and with one fell swoop of his pen, ended the practice. [More...]
(37 comments, 325 words in story) There's More :: Permalink :: Comments
There have been 234 executions in Texas under Gov. Rick Perry (database here.) Four more are imminent, scheduled over the next 8 days. One is Duane Buck. At Buck's sentencing, prosecutors argued in part he should be sentenced to death because he is black and therefore a threat to public safety.
Duane Buck is one of four men scheduled to die by lethal injection in Texas, where Perry is governor, over the next eight days – an exceptional rate even in this execution-happy state. At Buck's sentencing hearing, the jury that set his punishment was informed by a psychologist that black people had a higher rate of violent behaviour, a statement used by the prosecution as its key argument against giving him an alternative penalty of life imprisonment.
[More...]
(34 comments, 824 words in story) There's More :: Permalink :: Comments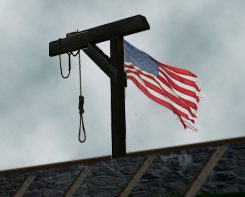 Karl Chamberlain was executed in Texas tonight, the first texecution since the Supreme Court ruled the three drug lethal injection cocktail does not violate the Constitution's ban on cruel and unusual punishment.
It took 9 minutes to kill Chamberlain. He made a last statement which included:
"I am so terribly sorry. I wish I could die more than once."
Chamberlain ordered the largest last meal of any death row inmate in Texas history. [More...]
(19 comments, 402 words in story) There's More :: Permalink :: Comments