Tag: surveillance
Yesterday, there was a major victory for privacy. Unfortunately, it was not in the US. The German Constitutional Court threw out as unconstitutional a law which required storage of all flavors of electronic data on everyone. Further, they required that the databases which had been built to comply with that law be erased. Immediately.
(4 comments, 1525 words in story) There's More :: Permalink :: Comments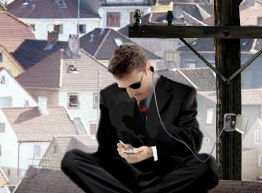 The New York Times reports some members of Congress were briefed earlier this month on a Department of Justice proposal for new FBI guidelines that loosen surveillance restrictions and that a few Senators lodged objections.
The senators said the new guidelines would allow the F.B.I. to open an investigation of an American, conduct surveillance, pry into private records and take other investigative steps "without any basis for suspicion."

The plan "might permit an innocent American to be subjected to such intrusive surveillance based in part on race, ethnicity, national origin, religion, or on protected First Amendment activities," the letter said. It was signed by Russ Feingold of Wisconsin, Richard J. Durbin of Illinois, Edward M. Kennedy of Massachusetts and Sheldon Whitehouse of Rhode Island.
Attorney General Michael Mukasey gave this unreassuring description of the plan: [More...]
(9 comments, 532 words in story) There's More :: Permalink :: Comments